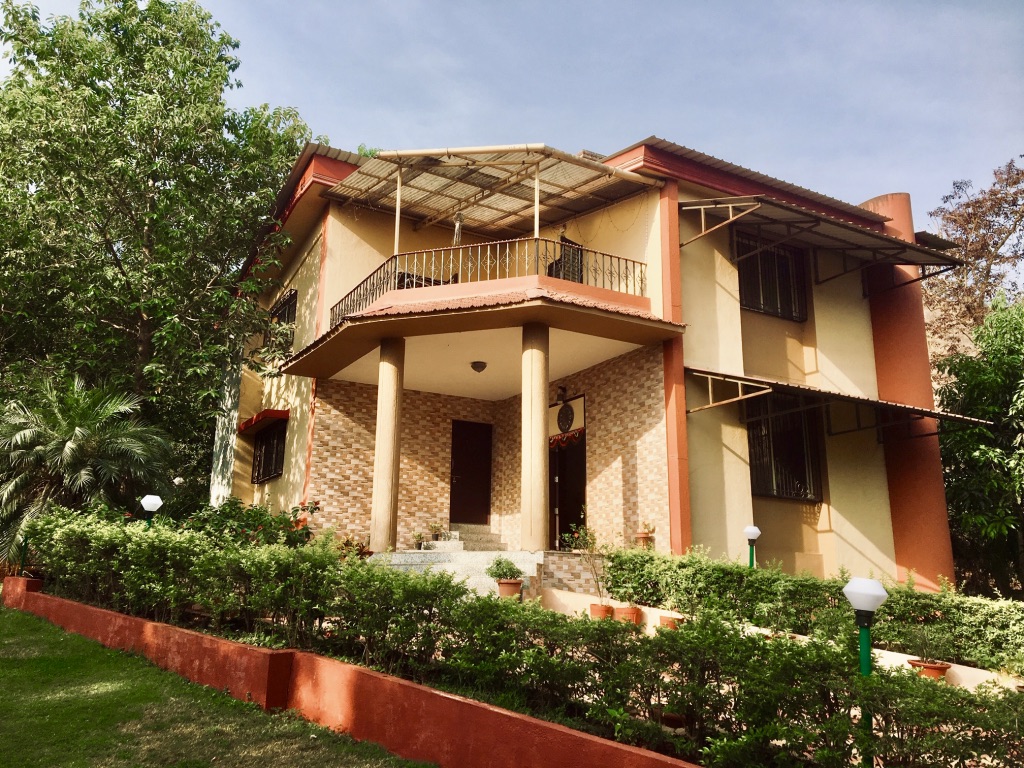 Our Anmol Villa is built on the top of the hill at 2400 ft height in the Sahyadri mountain range located in Mulshi taluka of Pune; which is one of the most beautiful areas of Maharashtra near Pawana lake. The breathtaking valley looking view and nature's beauty from Anmol Balcony mesmerizes guests in all the seasons. Driving on one and a half km ghat with winding roads from the Girivan entrance makes you realize that you are really experiencing elevation.
Climate at Anmol
Throughout the year, climate is very pleasant and cool at Anmol. However every season offers different kind of happiness
Great place near Pune to enjoy your weekends with your family or friends.Great location, amazing hospitality, nice and clean rooms, good food…. whats else can you expect? I would definitely recommend.
It is a nice place to get an escape from your day to day routine, and busy city life. I found this place so peaceful and pleasing. Villa is maintained and decorated so well. You will find great scenic views around this place. The owner of this place is so humble and very helpful person.
We had a great time at Anmol. The place is simple and done tastefully. Dr. Madhuri was a great host. She travelled all the way from Mumbai inspite of pouring rains to make our stay as comfortable as possible. Though she was there, we had our own privacy and yet had a great time interacting we her. The caretakers were really polite and helpful in every way. They made sure that we got everything that we needed. The food was authentic maharashtrian and tasteful. We surely plan to visit again!
Incredible location. Quiet, serene, great view, and we were in luck with great weather. If you leave your room windows open, all you hear are birds chirping and the winds ruffling leaves and absolutely nothing else. We also enjoy the hospitality of the host, and the food they prepared for us. Overall my family had a great time at this place and will carry many memories with us. Thanks!
Good place with lovely views. Madhuri is a great host who gives personal attention in all the arrangements. We were in a group of 8 adults and my 15 month old baby, everybody enjoyed the variety of food and stay at Anmol. Definitely a worth stay.